Genre:Punk Rock,Street Punk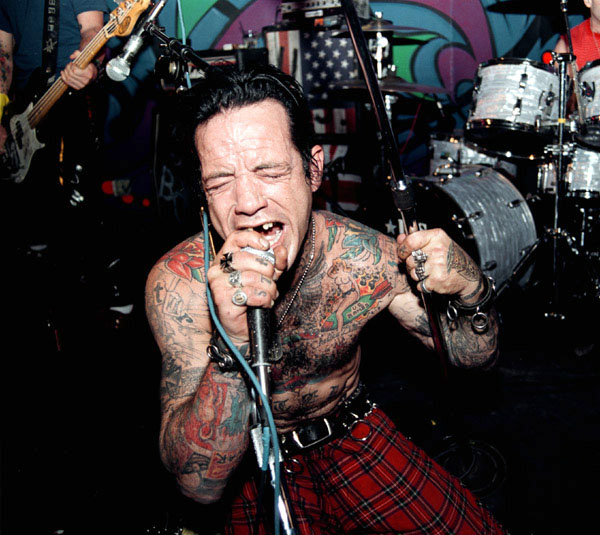 U.S. Bombs are an American punk rock band, formed in 1993 in Orange County, CA. U.S. Bombs consist of vocalist Duane Peters, guitarists Kerry Martinez and Jonny "Two Bags" Wickersham, bass guitarist Wade Walston and drummer Chip Hanna. Vocalist Duane Peters is a legendary professional skateboarder from the late 70's and early 80's skate explosion in Southern California.
Well known as "The Master of Disaster" and the first person to do a full loop on a skateboard, as well as the inventor of many tricks and an innovator in the pool skate realm. Duane as well as all other members of the US Bombs have played in many previous OC punk bands throughout the years, notable ones being, Political Crap, Shattered Faith, The Dischords, and The Exploding Fuck Dolls.
The U.S. Bombs are one of the hardest working bands in punk rock, and after 13+ years of non-stop touring and recording they have finally slowed pace to make time for other things in their lives. In their 18 year history they have carved themselves a spot as punk rock royalty on the west coast, and have become well known all over the world. As a band that is always remembered for their intense live shows sometimes due to Duane's drug/alcohol induced on stage antics, they leave there fans always wanting to know what's next, and with Duane living a sober lifestyle since 2009 and having a new found respect for life it seems that the future of the band is bright as we enter into a new decade.