Genre:Punk Rock,Ska Punk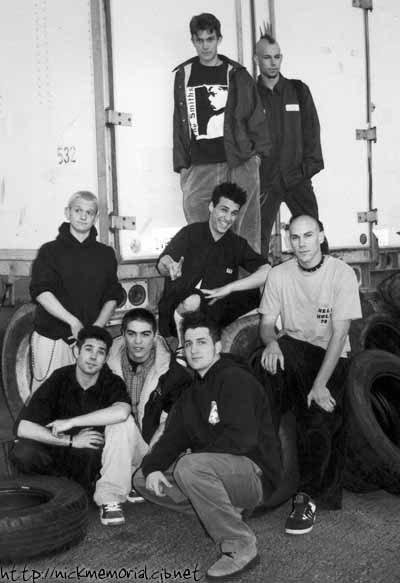 Link 80 was a punk rock/ska punk band from the San Francisco Bay Area.Link 80 started in early 1994 in the famous East Bay of California. In the beginning, original members (guitarist Matt Bettinelli-Olpin, drummer Joey Bustos, bassist Adam Pereira and singer Jeff Acree) played around town as Drano, The Rag-Tags, and Mr. Slave-Unit, before settling on Link 80.The name came from the interstate highway I-80 which they used to get to the drummer's garage for band practice and connected the band members' homes.
In May 1995, Nick Traina joined the band after meeting Adam at a show in San Francisco's Mission District. Nick's passion and voice combined with the rest of the band to make them different from most ska bands and gave Link 80 the "against the rest" attitude they display throughout their lyrics. Far more punk than ska and with an energy and a sense of immediacy lacking in pop-oriented ska bands, Link 80 was able to avoid the clichés of ska-punk characterized by their peers. As Asian Man Records describes them, they are an energetic blend of ska, punk rock, and hardcore.
In 2002, the band consisting of Seth Blankenship, Adam Davis, Aaron Nagel, Steve Borth, Joey Bustos, Barry Krippene, and singer Ryan Noble went on hiatus. Steve Borth would join Rx Bandits, before forming his own band Satori in 2006. The remaining Link 80 members would form DESA. They have since maintained that Link 80 would return, but for now they are focused on their respective projects.
Joey and Ryan are now in The Soft White Sixties. Matt formed a band called Dolores (with Nick's brother Todd Traina) and is a member of the comedy trio Chad, Matt & Rob. Aaron runs Two Twenty Two Design Studio and is an artist whose work can be seen on the covers of The Resignation and ...And the Battle Begun. Adam Pereria played withThought Crime after leaving Link 80 and Nick Traina started Knowledge before his death in 1997.